John looking styling in his purloined attire.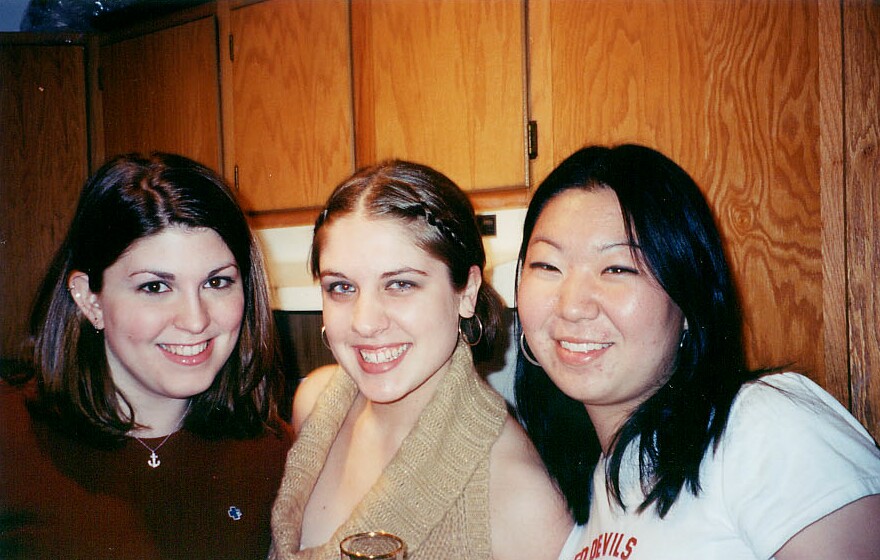 Natalie, Natalie, and Alicia enjoying our stock of fine lambic beer.
Bry and I sharing a toast with some tasty Belgian stuff.
Veronika, looking like she's trying not to laugh at me...
Bry, V, and Kate having fun.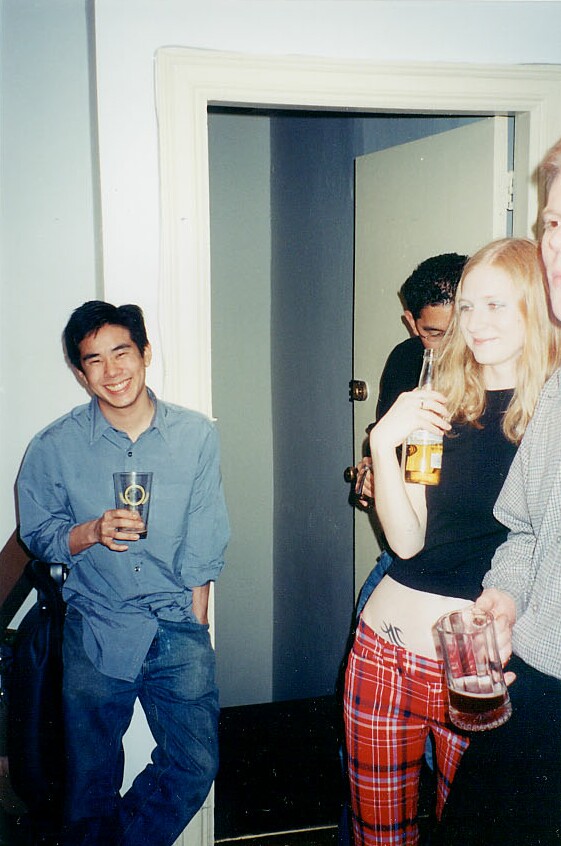 My boy Derik rocks 'cuz he came up from NYC for this party!
Bry can multi-task.
I don't remember and I can't tell for sure, but I think that Kate took this neat one of herself...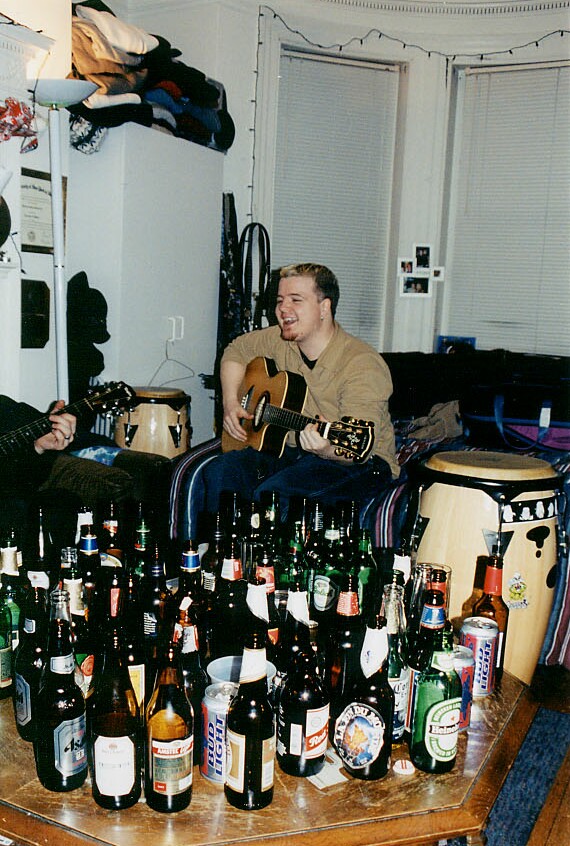 The party's not over 'till the... Mike starts singing. Quite a collection of bottles, eh?