Early 2006 Pictures
(January through June)
Glyn and the Skirt at Zack's New Year's Party.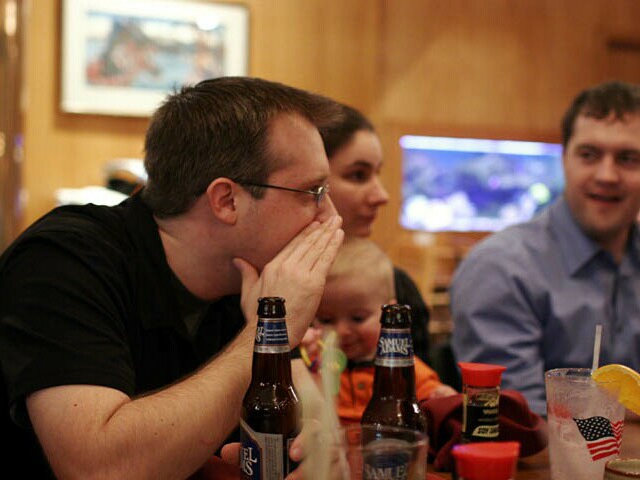 We had a big getogether at Bisuteki for my 29th birthday, and Jamie caught this one of me conspiring...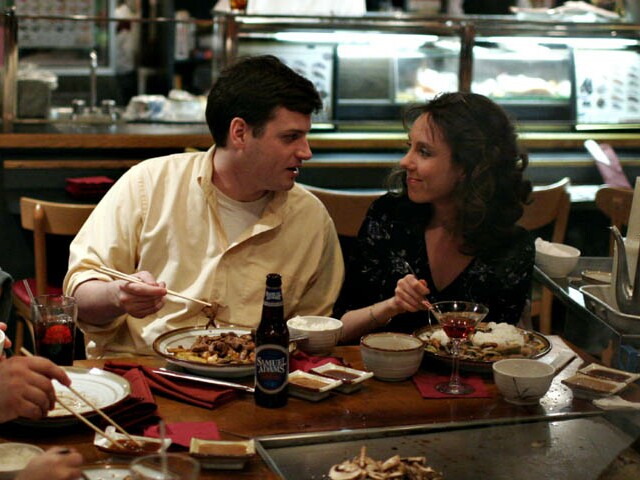 ...and this one of Matt and Rachelle...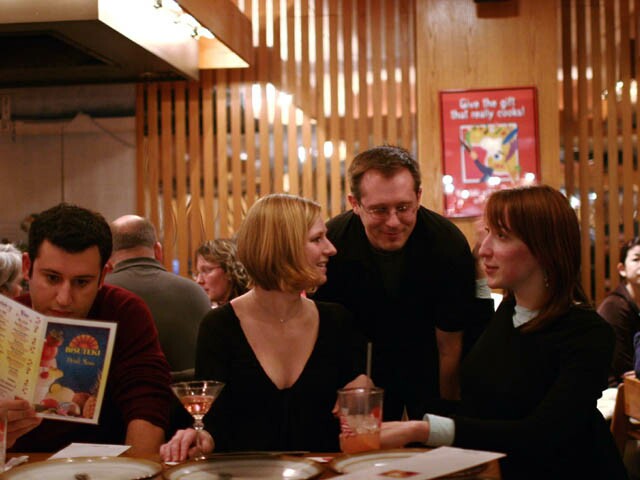 ...and here I am with Josh, V, and Kate
Here's Pete and Matt pointing and laughing at me...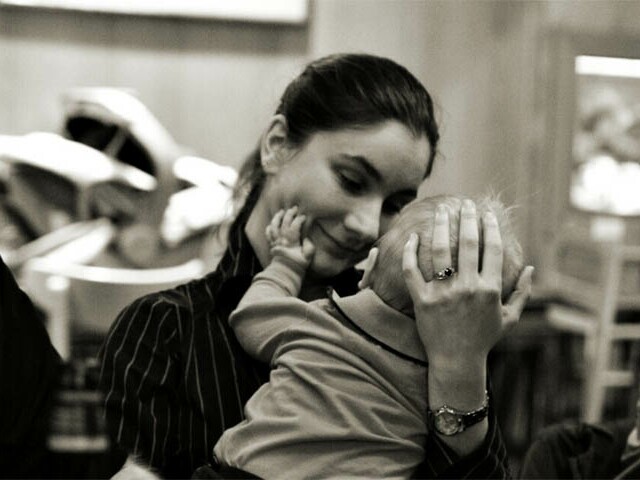 ...because it's pretty obvious what Lea's thinking about these days.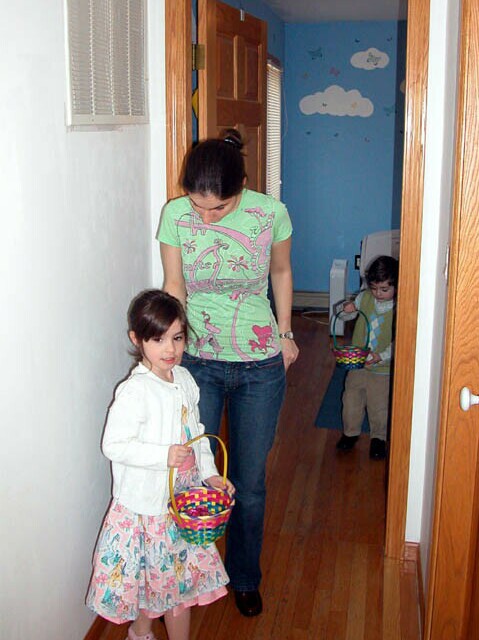 Lea helping our niece Rosalia and our nephew Dominic find Easter candy.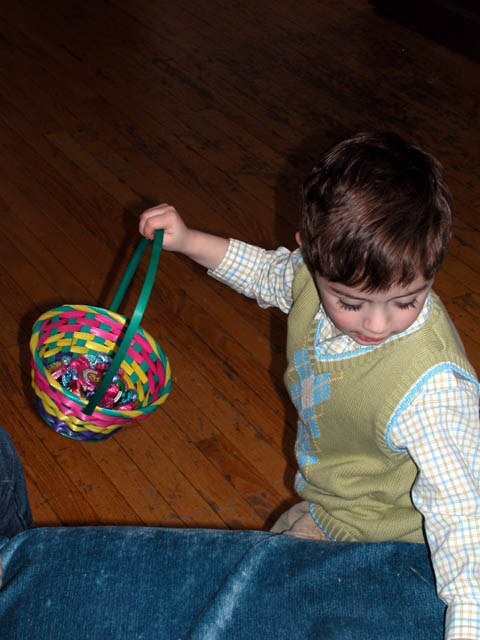 Dominic making a grab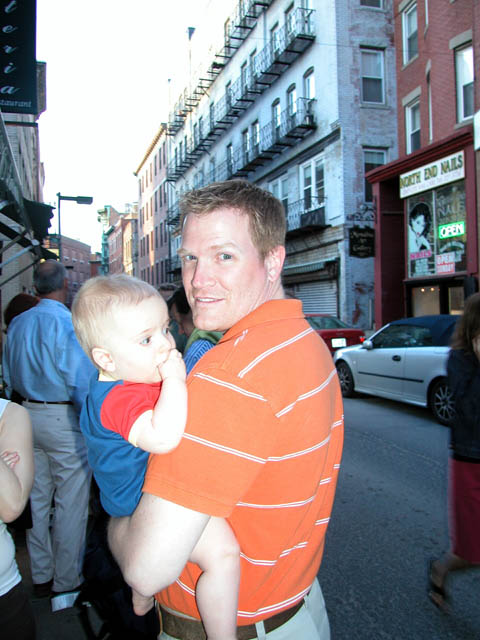 For Lea's birthday we went out to L'Osteria in the North End. Jamie joined us with Luke.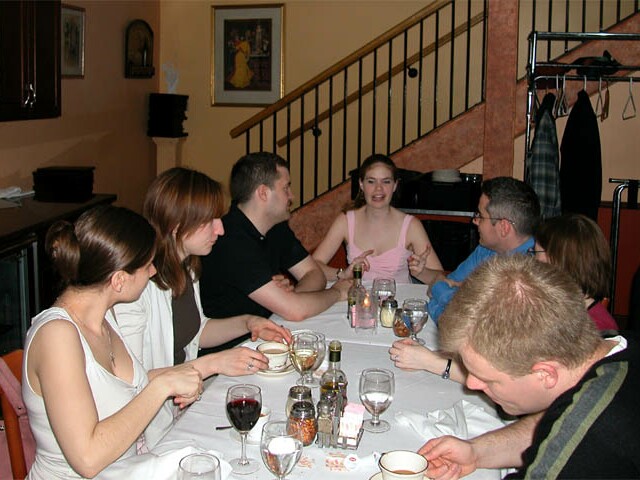 Kate, Graham, Mandy, B, Amy, and Mike joined us as well, and Anna and Rachelle joined us later that night at Tia's on the Waterfront.
Lea and spent our anniversary at Sara's place in NYC visiting friends and shopping. We met up with Dave and Andrea for a terrific lunch.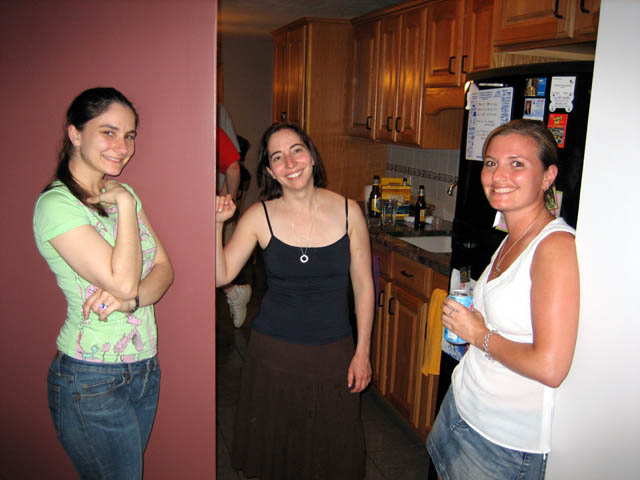 On our way back from the city we spent Memorial Day at Jamie and Melanie's barbecue.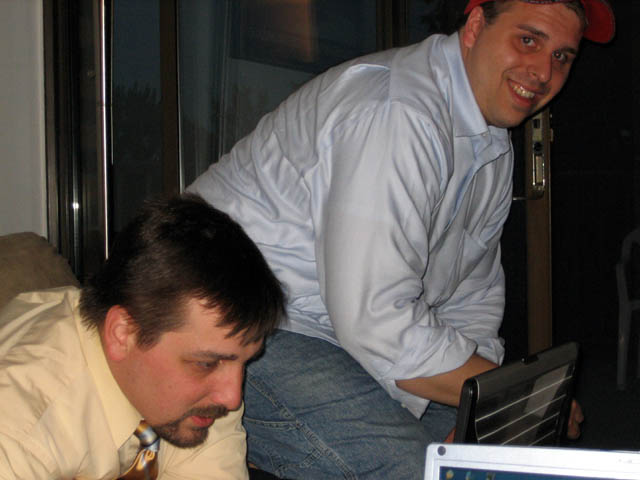 I took this one of Brian and Rob setting up Brian's laptop for our regular Tuesday night LAN gaming. Ah, the sweet Red Faction carnage.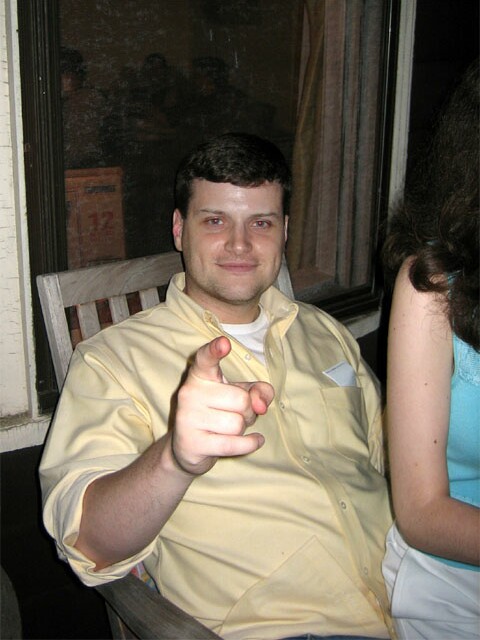 Rachelle threw Matt a kickin' birthday bash at his place in Brighton this year.
Graham rocking out playing Guitar Hero at Matt's party.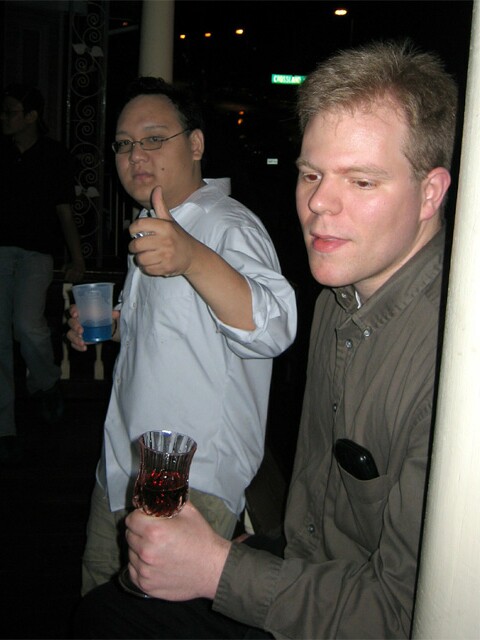 Hammy and Mike hanging out.

---