Angelina
August - November 2009
These are a few of the pics taken in late Summer and Fall of 2009, mostly of Angelina and the family.
Angelina playing on the living room floor.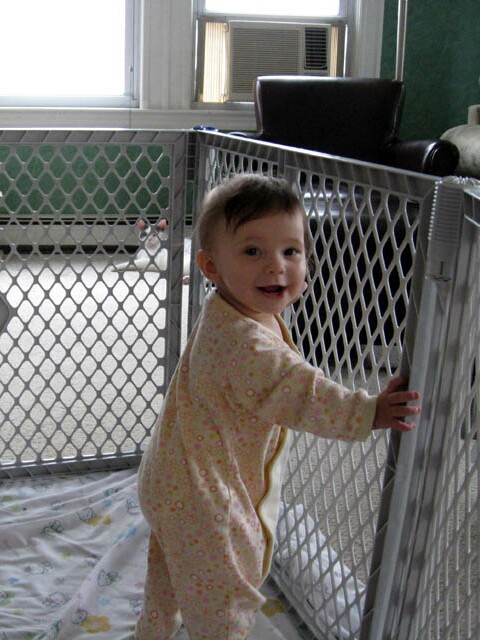 She started pulling herself up and cruising almost as soon as she was crawling. She didn't much care for being inside the plastic fence, though.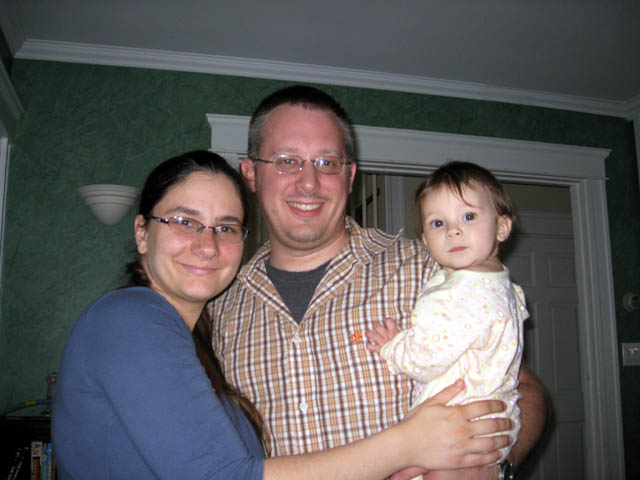 I think B took this picture of the three of us in early August.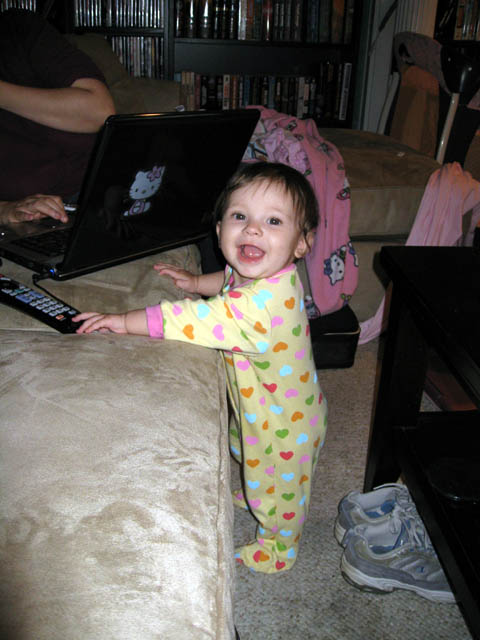 Angelina cruising the furniture and having fun. She loves remote controls!
Enjoying Adina and Noah's new lawn at their housewarming party.
She had lots of fun playing outdoors.
Rosalia holding Angelina at little Brian's christening party...
...which my Dad joined us for, partly to see Angelina...
... and she was happy to see him!
Nicolette showing off her new hat.
Alan was in town for a couple days in August and took this shot of Angelina...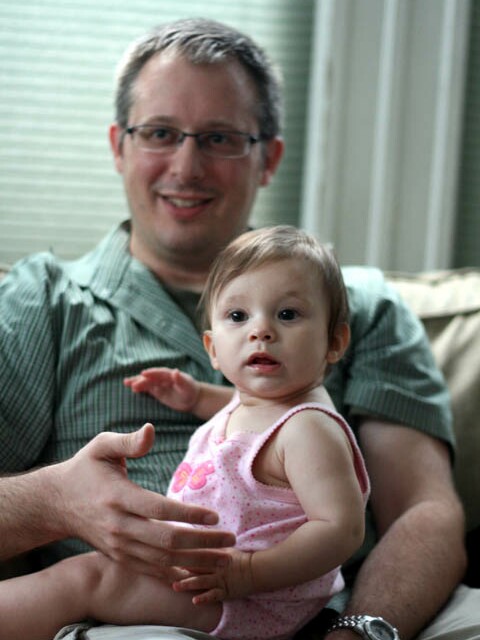 ... and this one of me and her.
Angelina looking cute after a meal.
Exploring the house.
Lea's Dad at a brithday dinner we threw him at our house...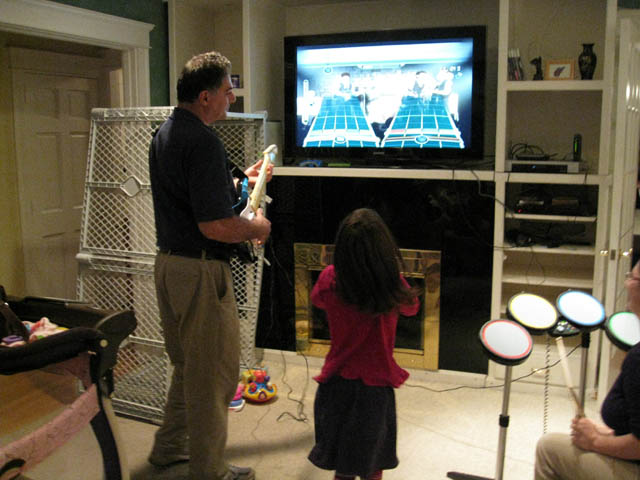 ...followed by some Rock Band: The Beatles-- It was fun having three generations playing at once!
Angelina is always so happy in the mornings! She always sends me off to work with a smile on my face!
We visited family in NYC in October and stopped at the Aquarium on Coney Island...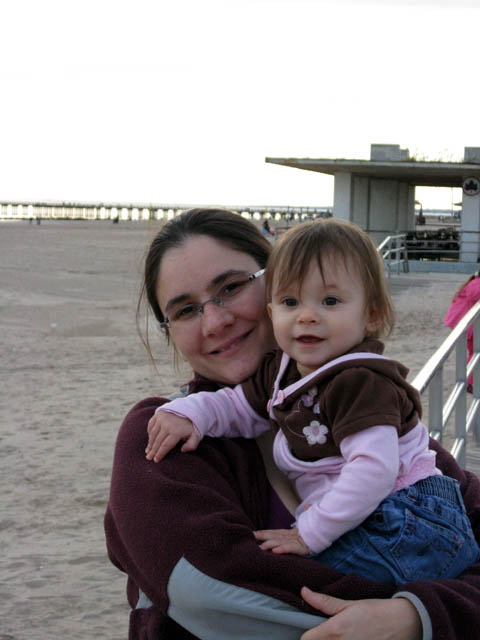 ...we visited the boardwalk afterwards...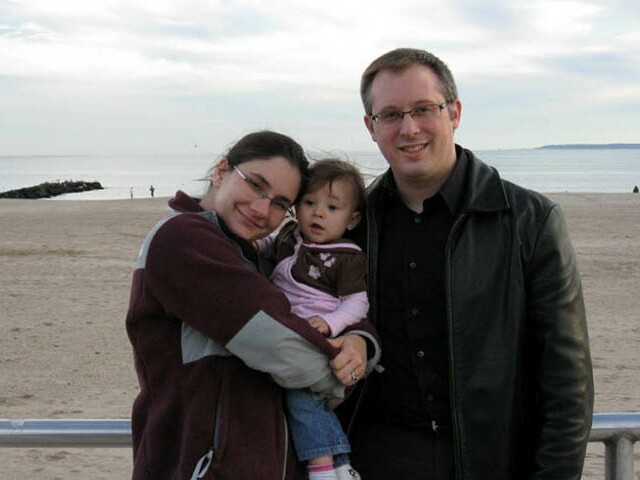 ...and my Dad took this picture, which we used for our holiday card this year.
Matt and Courtney threw a great Halloween party at their place this year...
... and Ben was able to come to town that weekend and join us.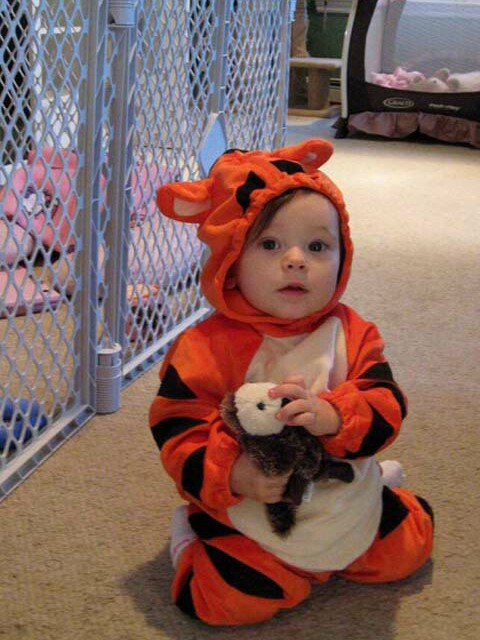 Angelina dressed as Tigger for Halloween, accessorized with her favorite stuffed otter (which she's named "Tay")
Another cute one from Halloween...
... and one with Angelina and little Brian.
Angelina eating Cheerios, one of her favorite snacks.
She loves being read to! She knows how to ask for a book ("buh!") or she'll just pick one up and bring it to the nearest adult.
Sitting in my lap in the office.
Craig, who has been an absolute saint with all of the fur-grabbing and tail-pulling Angelina has been doing to him.
Angelina showing off her walking for Matt and Courtney...
... she has fun walking, but still mostly crawls or cruises to get around.

---