2013 New Hampshire Vacation Pictures
Getting the trip started at Canobie Lake Park!
We met up with Angelina's friend Caleb, and the two of them had a great time going on rides together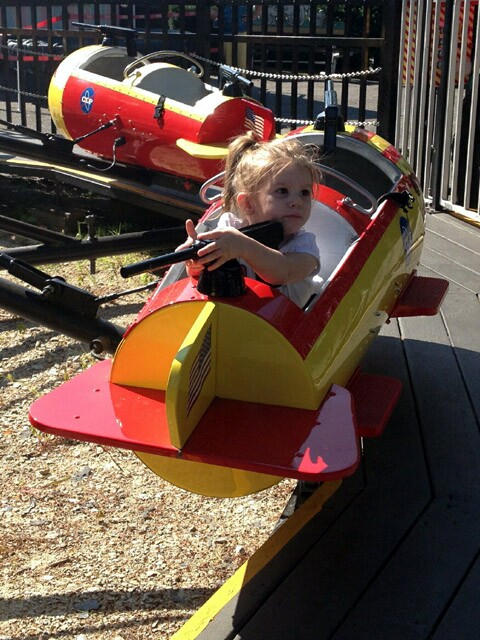 Cece had zero fear and loved every ride that she was allowed on — at Canobie Lake Park.
The next day we went to the Polar Caves, where they had some friendly Fallow Deer and ducks to feed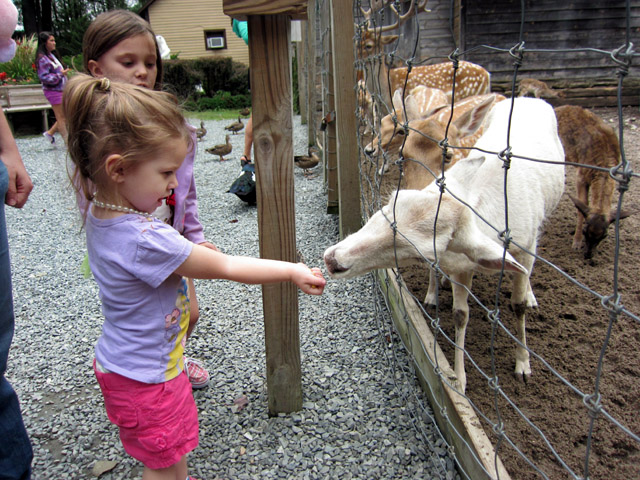 Cece loved the deer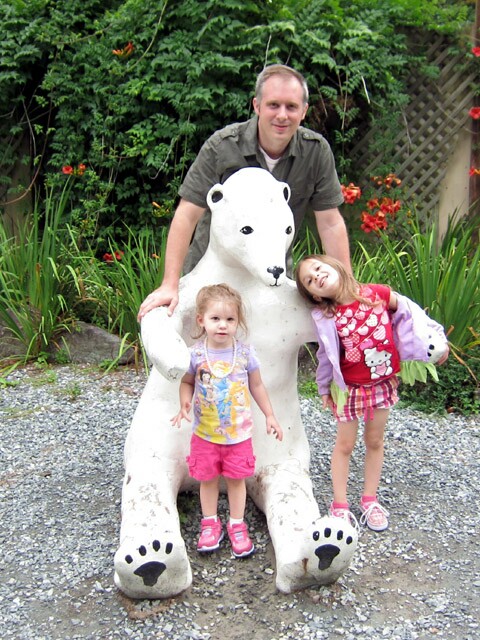 Me and the girls posing with a Polar Caves mascot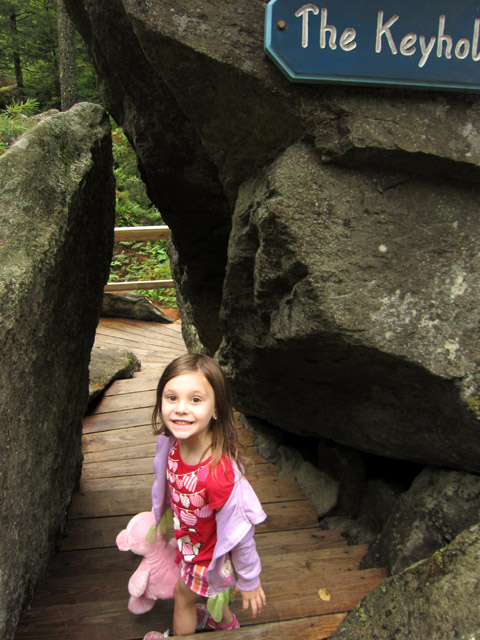 Angelina leading the way to the caves...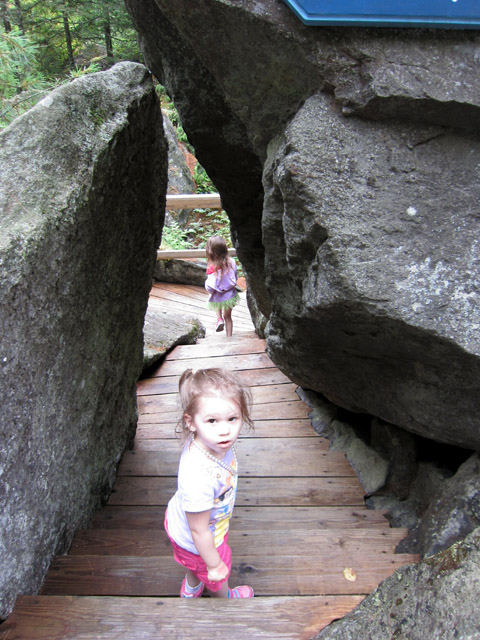 ... with Cece right behind her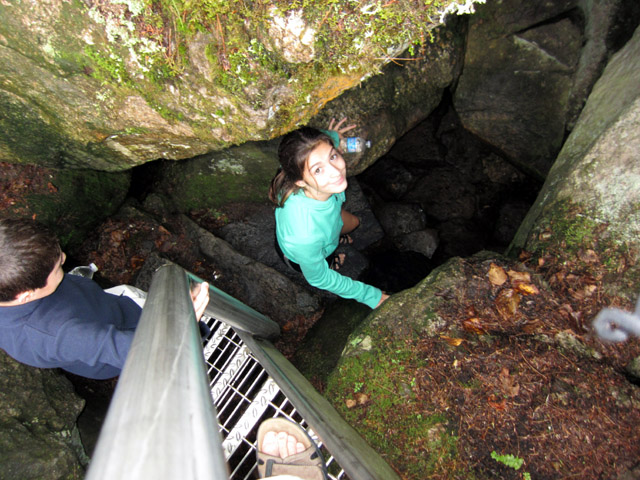 Dominic and Rosalia had a great time exploring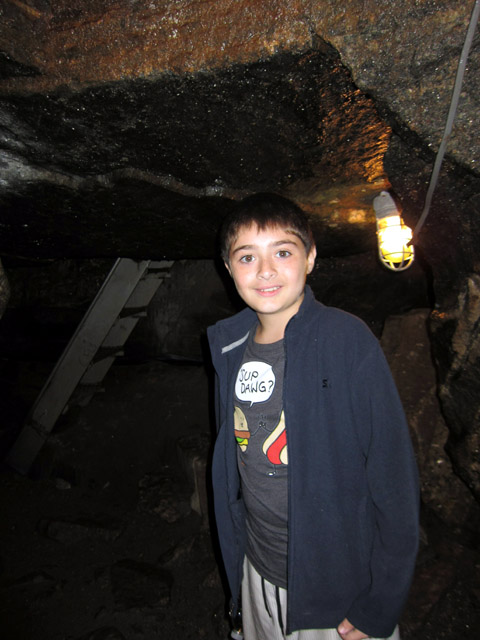 Dominic in one of the larger caves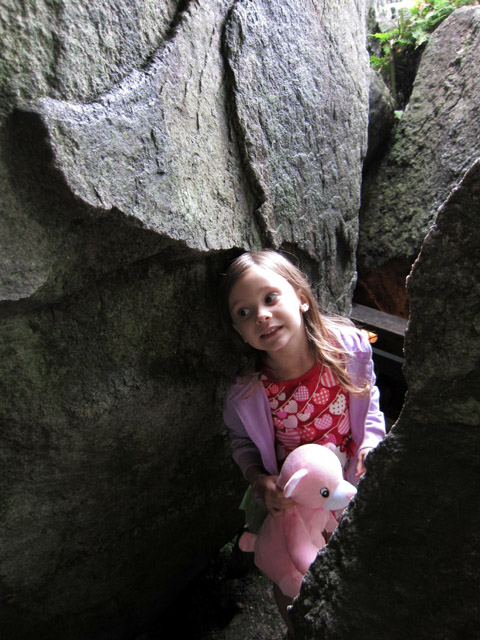 Angelina insisted on bringing a teddy bear she'd won at Canobie Lake Park with her, but chose to skip a couple of the darker caves because he was scared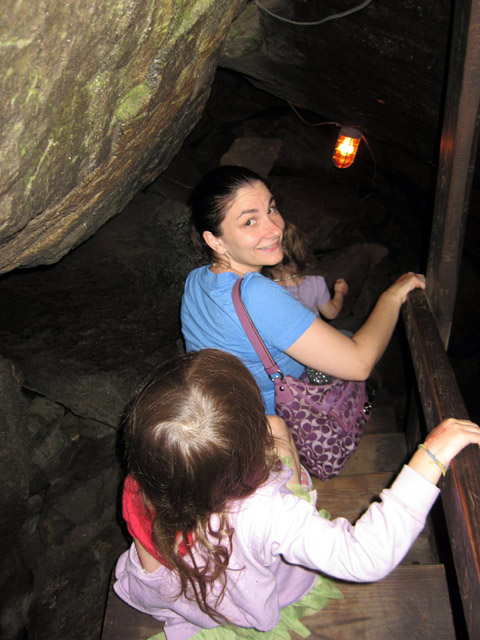 Cece had zero fear, although she needed help on some of the steeper and slipperier parts... it was a bit of a workout for me and Lea!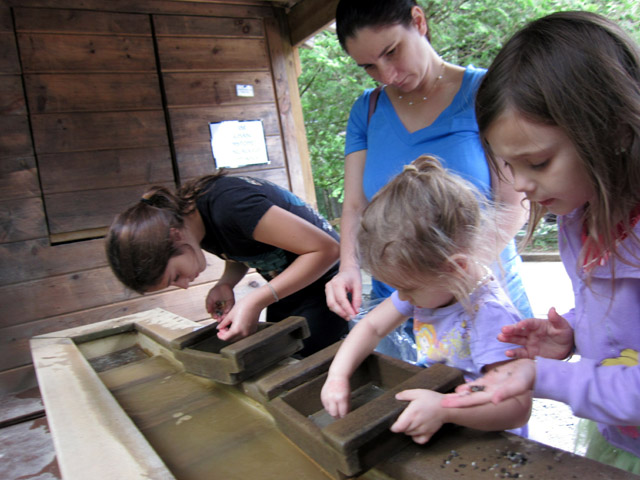 At the gift shop they sold bags of dirt you could sift through to find various interesting rocks, and the girls had fun hunting for treasure — with Lea Cefalu-Serwetman at Polar Caves
Dominic and Rosalia ready to do ziplining at Alpine Adventures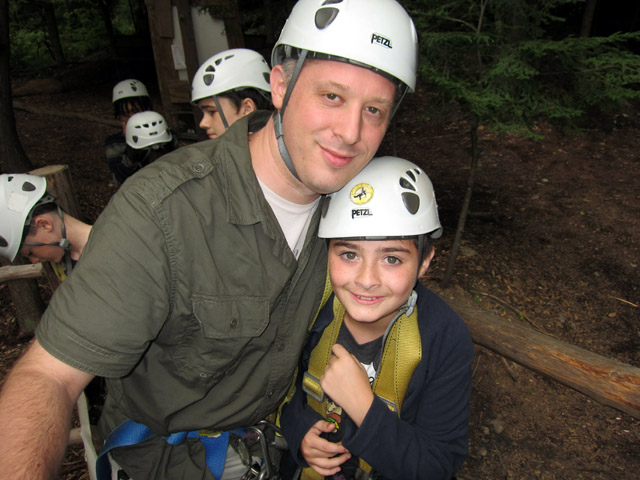 Me and Dominic in our gear
Rosalia starting a zip...
... and on her way out a few seconds later
I asked Dominic for his war face right before he jumped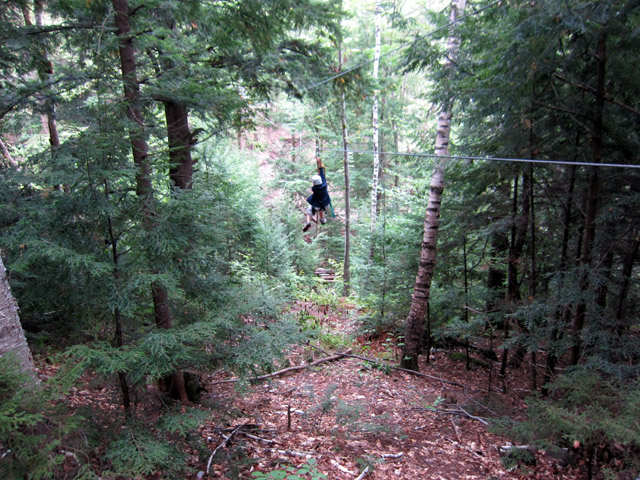 Dominic on the move
At the end there was a professional photographer who got pics of Rosalia having a great time...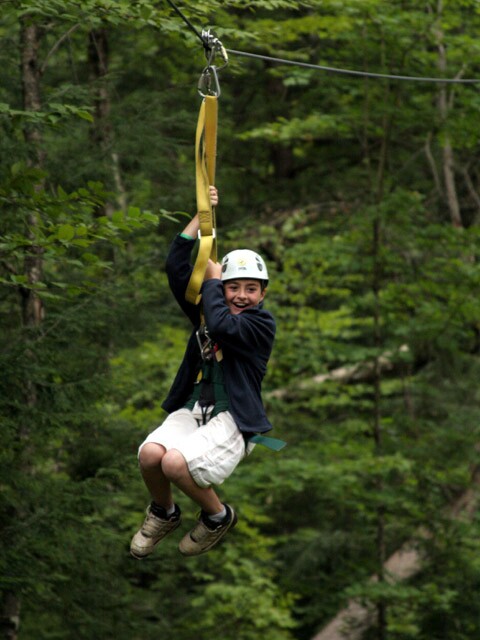 ... and Dominic, too.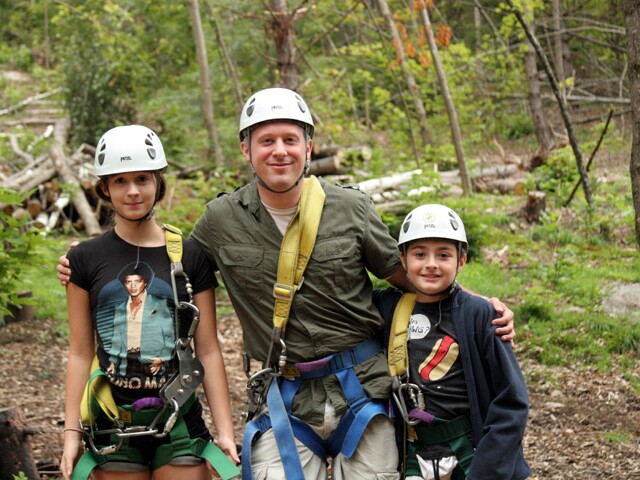 The three of us together after we finished — at Alpine Adventures NH
Angelina and Cece at Whale's Tale Water Park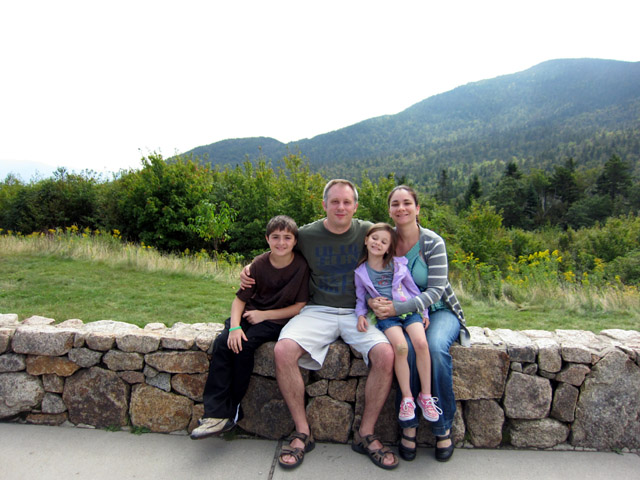 Dominic, Angelina, Lea, and I stopped at a scenic overlook on our way to Story Land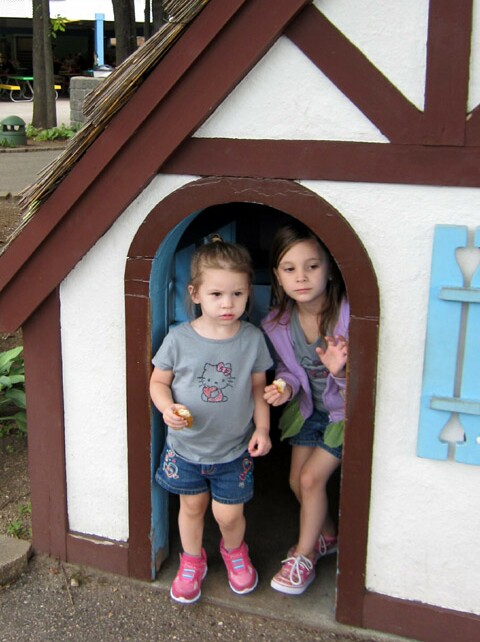 Angelina and Cece checking out a tiny house at Story Land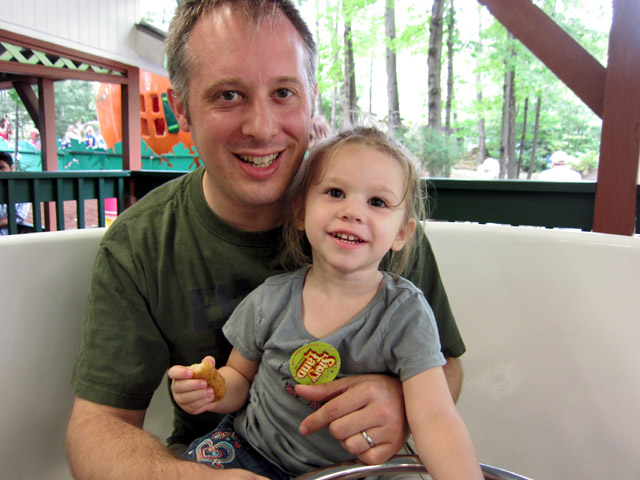 Me and Cece on a ride together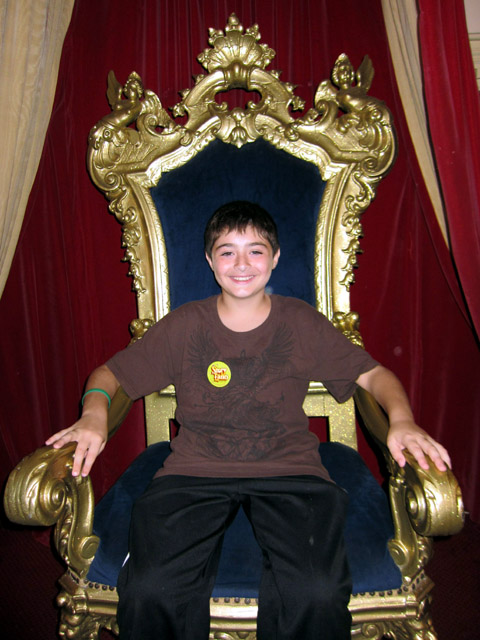 Dominic trying out Cinderella's throne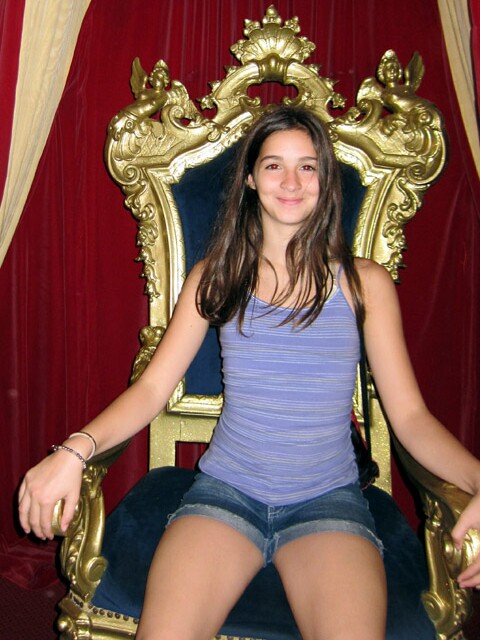 Rosalia taking a turn on Cinderella's throne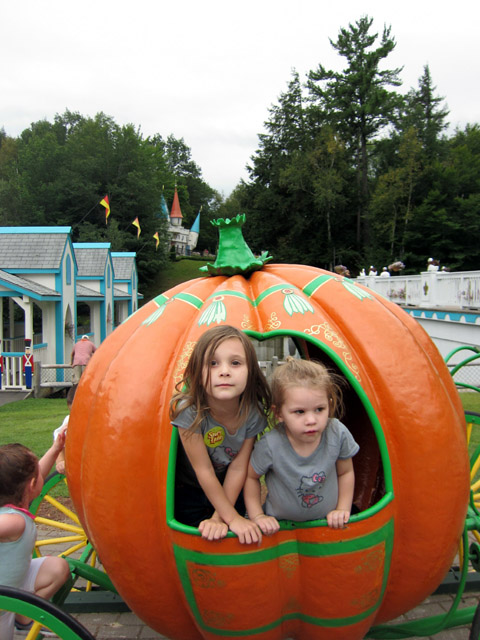 Angelina and Cece in a miniature pumpkin coach!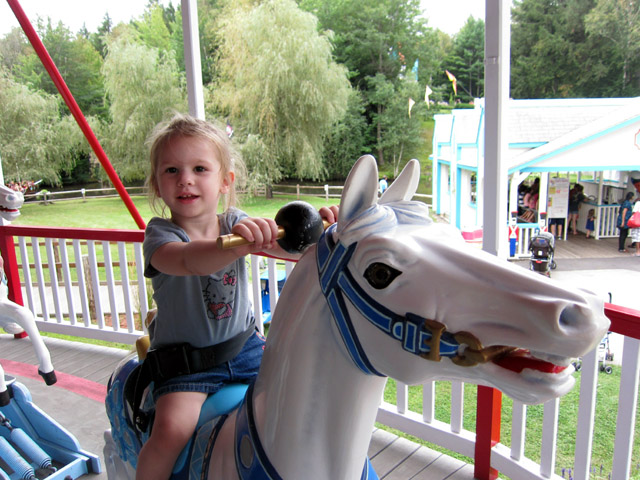 Cece on an antique carousel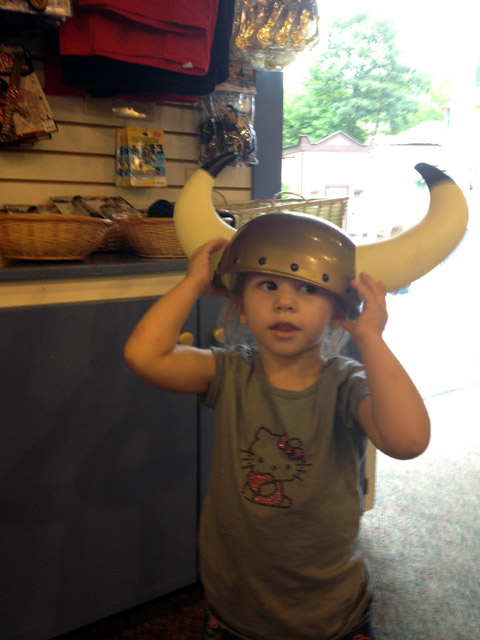 Cece was of course drawn to the viking helmet at the gift shop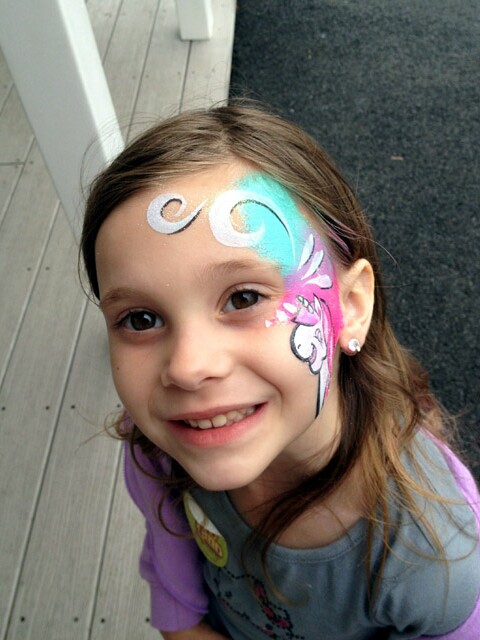 Angelina had her face painted for the first time...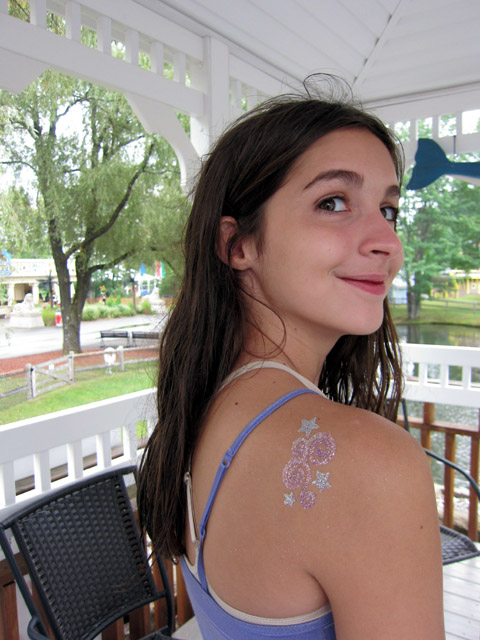 ... and Rosalia got a glitter tattoo.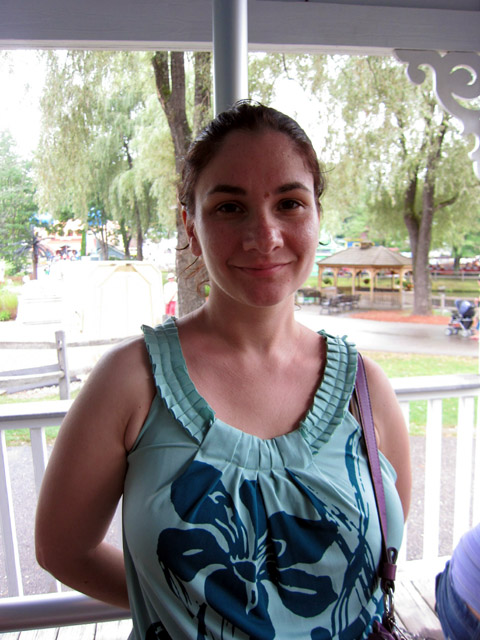 Lea waiting to go on a ride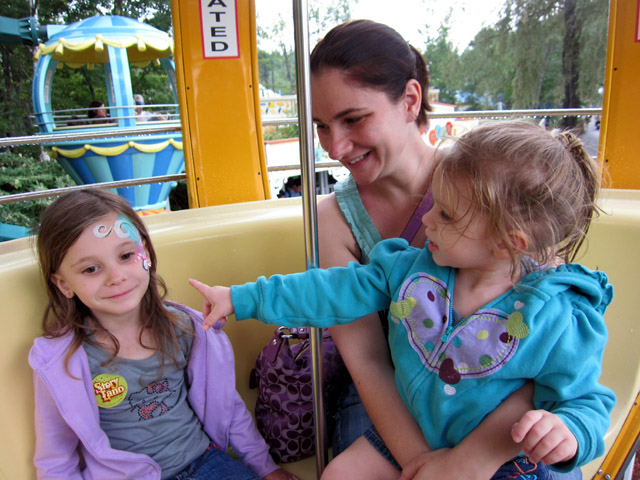 Lea and the girls on a ferris wheel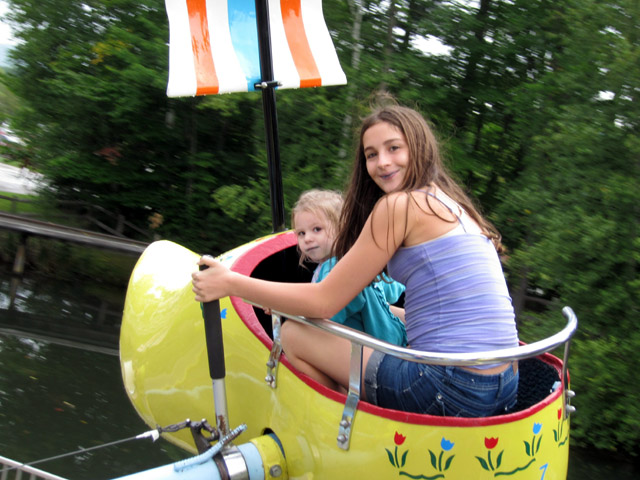 Cece and Rosalia in a flying shoe...
... while Lea and Angelina follow in their own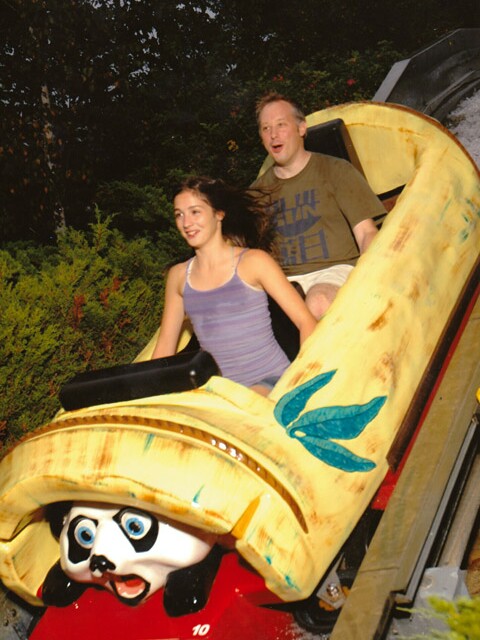 Rosalia and me on the Bamboo Chute log ride
Cece in a tree at the Ben and Jerry's Ice Cream Factory in Vermont
Cece getting ready to catch Rosalia as she gets down from the tree

---